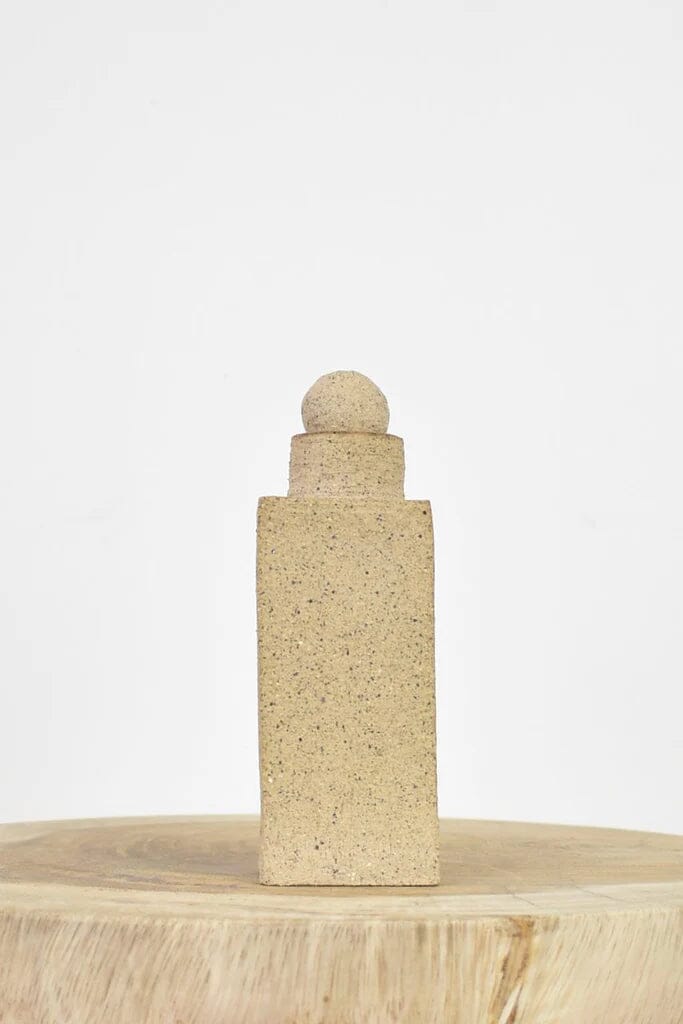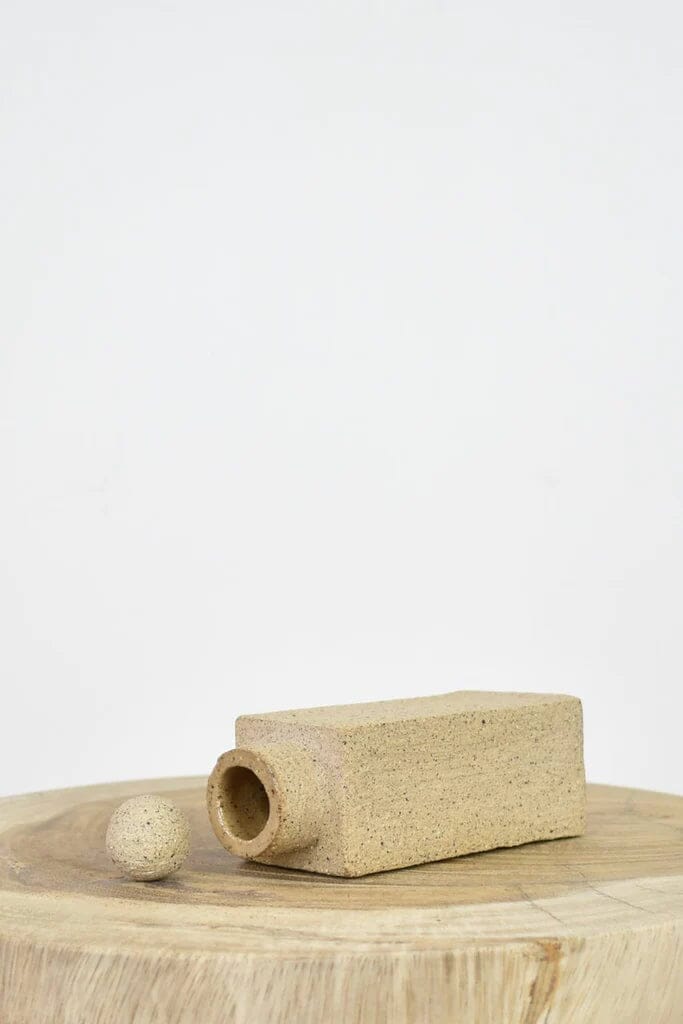 Rectangular Clay Bottle - Speckled Clay
$70.00
$0.00
Rectangular Clay Triangle Bottle from Ruby Bell Ceramics. A contemporary interpretation of Ancient pottery done in a petite size and a beautiful natural color. A lovely accent for your bed side tabouret, tchotchke wall, or mantel.
Sizing + Details →
Handmade In Portland, OR
5.5" H x 2.25" W
Raw Exterior
Clear Glaze Interior
Please note each piece is handmade. Slight variations in shape, color, and size are to be expected.